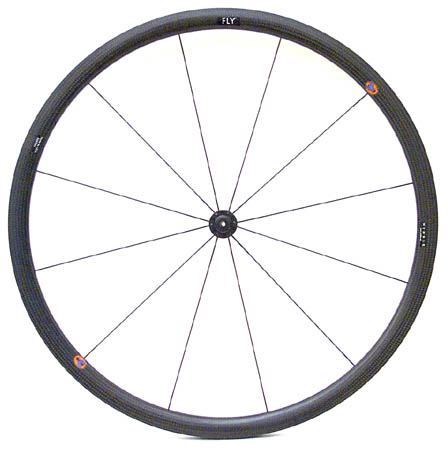 FLY 650C front 12 spoke (side view)

FLY wheel images
FLY creates a new standard for performance in light weight aero cycling equipment. It offers the world's best acceleration. Its total weight is comparable with any climbing wheel, including unobtainable products priced 4 to 10 times more. It offers excellent aerodynamics, particularly side-on. Its price versus performance is the best available. It has a remarkably strong rim. It is available in wide range of configurations including a very high strength Clydesdale version Horse FLY. Also see FLY, see FLY colors, see rims, to order see contact us, see configuration options and see pricing.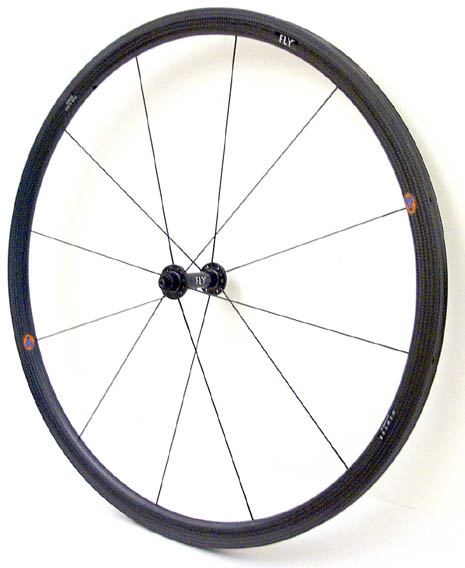 FLY 650C front 12 spoke (angle view)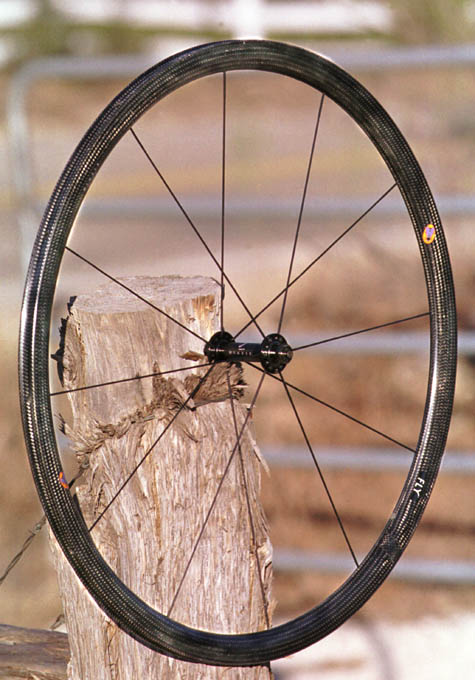 FLY 650C front 12 spoke

To download a high resolution version of the image above, right click on this link and select "save target as": FLY hi res image.